Instagram is a photo application, arranging your pictures in an attractive way is a key to attract more followers to your account. Almost every user on Instagram tries to make their feeds as attractive as it could be.
Take time and focus on arranging your news feed. This translates your profile visitors into your followers. If your feed is attractive many viewers come to know that you have a good knowledge of aesthetics. There are various brands that look for a good and aesthetic feed to provide collaborations and other marketing opportunities.
There are several ways how you can visually plan your Instagram feeds. These methods are:
Choose the aesthetic theme you want in your feed.
Take your time to decide whether you want to have a dark feed, bright feed, airy, or moody. Decide what kind of view you want to give to your profile. Choosing the type of feed you want also depends on the type of account you hold. If you have a food blogging account then it is good if you go for a bright feed full of the colors of the food.
Travel bloggers generally give a darker texture to their feeds, giving it a sense of memory they preserved.
In case you have a brand page then your feed color depends upon the color that you choose for your brand, for example, consider the official page of Tresemme, since the company uses black and red for its product it chooses to follow a black and red texture to its feed.
The brand color and texture gives a unique shape to your aesthetic on Instagram. Once you have a clear picture of the color for your feed it becomes easy to curate and plan your Instagram feed.
Find the content before arranging your feed
Look around yourself and then plan your feed. Make sure that the color you choose is easily available to you. Make sure to choose a color and aesthetic which you can gather easily.
For example, consider that you live in a sunny and tropical area, then you must opt for colorful feed. Dark feed will be difficult for you as you may not be able to collect content for your feed.
However, it is not necessary to have all the pictures clicked by yourself, you can use user-generated content and stock photos which you can use to make your aesthetic strong. You can find these pictures by searching for a particular hashtag and pictures where you are tagged in.
Use similar filters to make your feed consistent.
The best and easiest way to make your feed look aesthetic is to use similar filters on your photos. This way you don't have to think about the type of picture you use. All you need is to apply the same filter to your photo and post them. Try to make the pictures different from each other so that your feeds do not look boring. There are tons of apps that give a touching and editing aid to your photo you can save the effects and edits you made to a particular photo and use it on the new ones.
You can also make your own filter and presets on these apps. You can play with the features present in your photos like the brightness, contrast, temperature, and many more. After doing the required change save it and use the same filter for your future pictures.
Even if you have opted for a particular color or a particular shade and filter, it is important that you plan your post. Plan which pictures look good side by side and which can give a boring look to your feed. It is important to keep a balance in your feed. You cannot just rely on the same filter or color method. They may turn out to be boring if you do not provide the audience with unique photographs every time.
when you opt for colorful feed, take time, and decide a color palette for yourself. Depending on that decides your next posts. See that the colors go good together and give a good look at your feed. Also, remember that you should not overdo the colors. Don't make your feed too bright to look at. Try to match lighter colors after a bright color post. This gives a good pattern and looks to your feed. You can choose your palette as per your choice and collect the contents by referring to it.
To give your feed a different look you can distribute your pictures and plan grids for your feed. It depends on you how you plan to distribute the grid.
For example, You may have seen accounts where people distribute the three rows of their feed. They assign one column for pictures, other for thoughts, and the other one for quotes. This way their feed looks different and beautiful. The vertical line theme draws attention to all the three types of posts.
Other grids include a photo grid. This is a way to post your picture on the entire feed by distributing it into smaller segments or grids and uploading it separately. This method is mostly used by brands and marketing companies to promote their product. For example: Consider if puma launches new shoes, and it publishes the photo of the shoes using the grid. Anyone who visits the profile sees large-sized puma shoes on the feed. This tends to attract the customer towards the product.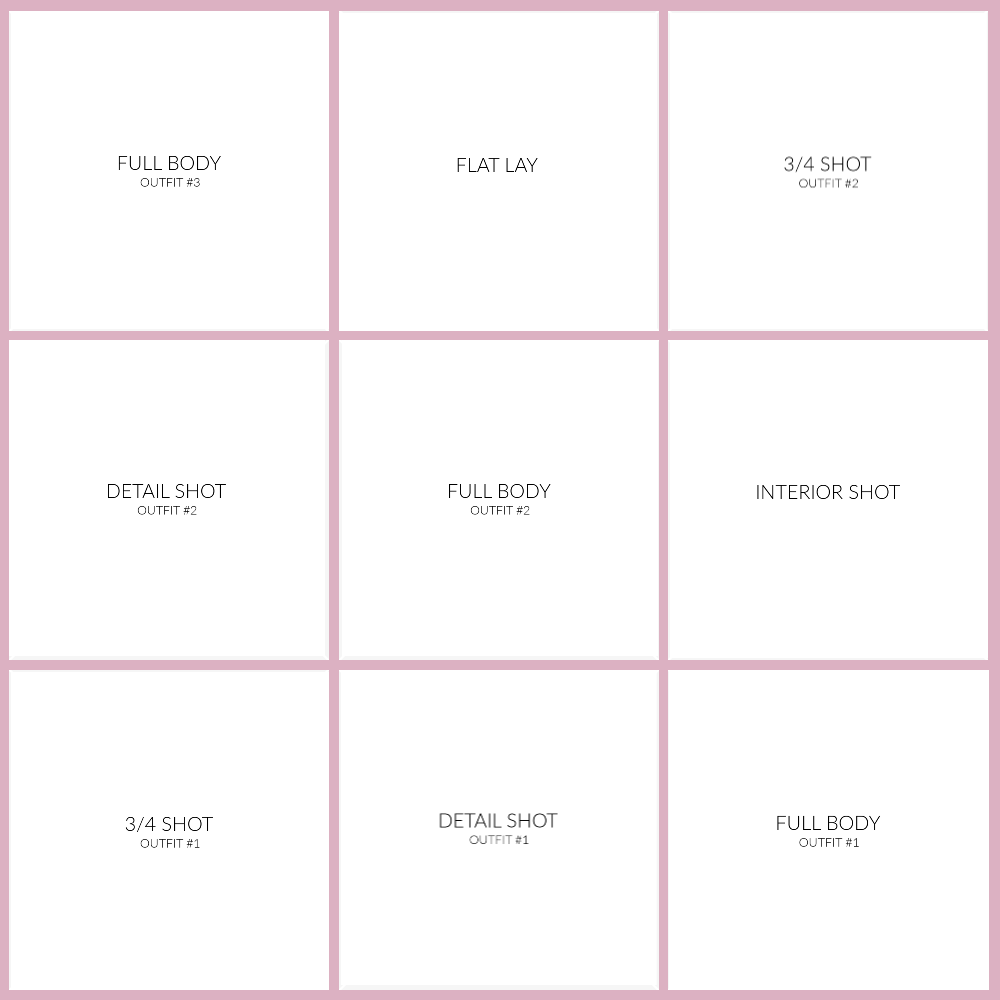 Must Read : How to share mulitiple photos On Single Post
Separate your feeds with blank white spaces or borders
There are several ways by which you can punctuate your post with each other. You can create a border along with your posts so that the border acts as a punctuate between the photographs.
The separation makes the feeds look good and the best part about this kind of feed arrangement is that you don't have to worry about the filter you use. The major part to arrange your feed is done by the border you provide.